Unearth your connection to a greater consciousness.
Balance in body, mind & spirit
Programs and classes designed for everyone!
VINYASA FLOW YOGA
Our Vinyasa Flow Yoga Class is an all levels practice in a warm room (80-85 degree). The asanas are based on the classic traditional postures and are built around dynamic vinyasa (flow sequences) and focused alignment that move one to greater depths of strength and flexibility in an intelligent manner.
Vinyasa movements are smoothly flowing and almost dance-like. The series of poses move you through the power of inhaling and exhaling.
> Learn More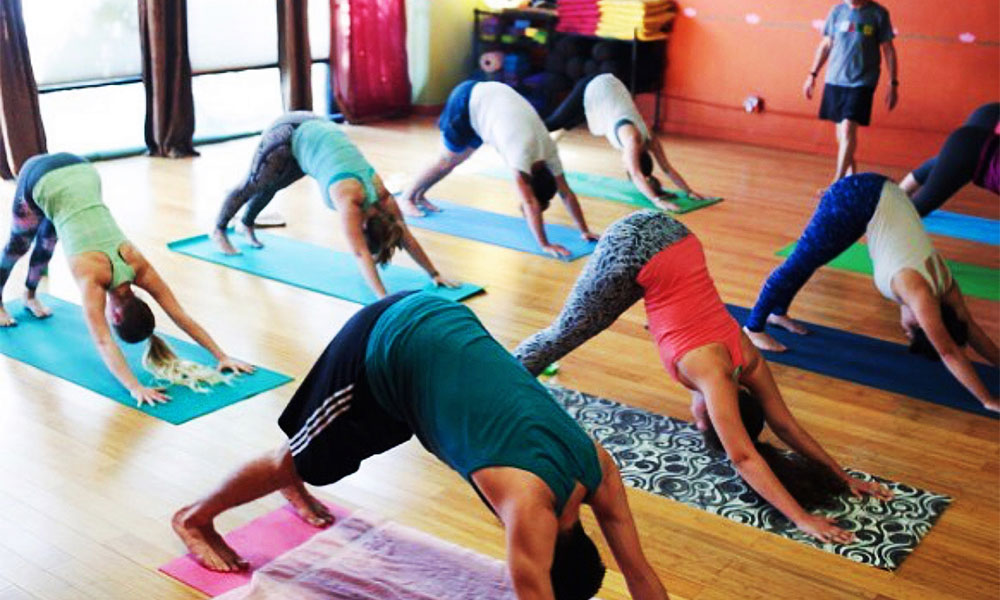 GENTLE FLOW YOGA
Open to all levels of practice and abilities, our soothing gentle class focuses on an exploration of basic yoga poses and how to connect them through attention to breathing, alignment and mindfulness. Therapeutic in nature, you will learn techniques to help you gain flexibility, while immersing yourself in a relaxing class that moves at a perfectly slower pace – allowing ample time to enjoy each pose. Meditation and relaxation techniques will also be introduced, perfect for stress relief and overall well being. Beginner friendly.
YIN YOGA
In this relaxing class we will practice lunge postures, side bends, spinal twists, straddle postures, forward bends, back bends, hip and quad stretches. These passive poses will be held for two to five minutes each. In Yin Yoga the body's connective tissue is gently stretched. As you hold a yin posture, the subtle release that takes you deeper into the pose is the tissue lengthening, hydrating, and becoming more pliable. The class is appropriate for all levels. Beginner and senior friendly. A deeply therapeutic practice for athletes as well.
RESTORATIVE YOGA
Restoratives are meditative poses in which the body is supported with props and held for extended periods of time. Both soothing and regenerating, restorative poses help bring balance to our demanding daily lives. Please bring a towel to class. All-leveled class, beginner friendly.
WARM STRETCH
Relax and pamper your tight and tired muscles in a warm room. Postures are held for a longer period of time to create deeper opening of hamstrings, hips, and the back safely. Suitable for all levels. All-leveled class, beginner friendly.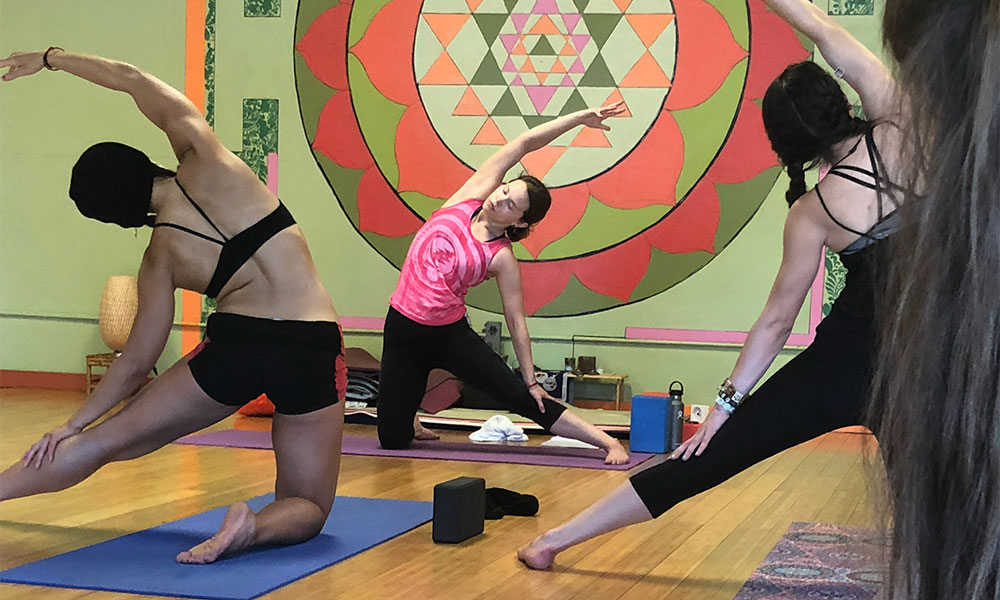 DETOX FLOW
Powerful and fluid movement linking yoga postures with emphasis on stimulating the digestive system. Cleanse the body of toxin, tension and stress of the busy week, with uplifting music. The class is practiced in a heated room and is suitable for all levels.
KIDS YOGA
Fun loving and playful yoga for kids, we foster creativity, cooperation, and confidence in a safe environment. Yoga is an amazing tool to promote self-awareness, self-esteem, body awareness and ultimately Self-Love for kids. Come play with us!
PRENATAL & POSTNATAL YOGA
Welcome to the community of motherhood. We combine pre and postnatal practice in this class. This gentle yoga is designed to reduce the aches and pains which accompany pregnancy, in a nurturing and supportive environment.
> Learn More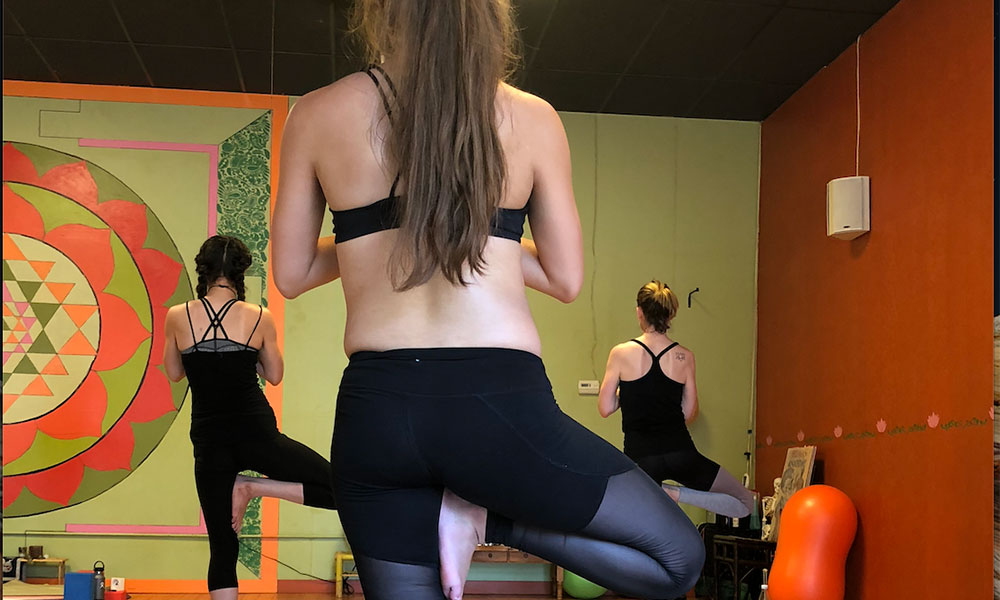 BEGINNERS' BASICS
These classes provide a slower paced program with more description and commentary accompanying each asana or posture. Breath awareness and relaxation also are introduced. You will learn all the basics of yoga. It is perfect for beginners to have a better understanding of how to perform postures. We will give each individual attention for adjustment of alignment and postures. More experienced students will gain a better, and more detailed understanding of the architecture of the poses, as well as the underlying philosophy of the yoga practice. Beginner friendly.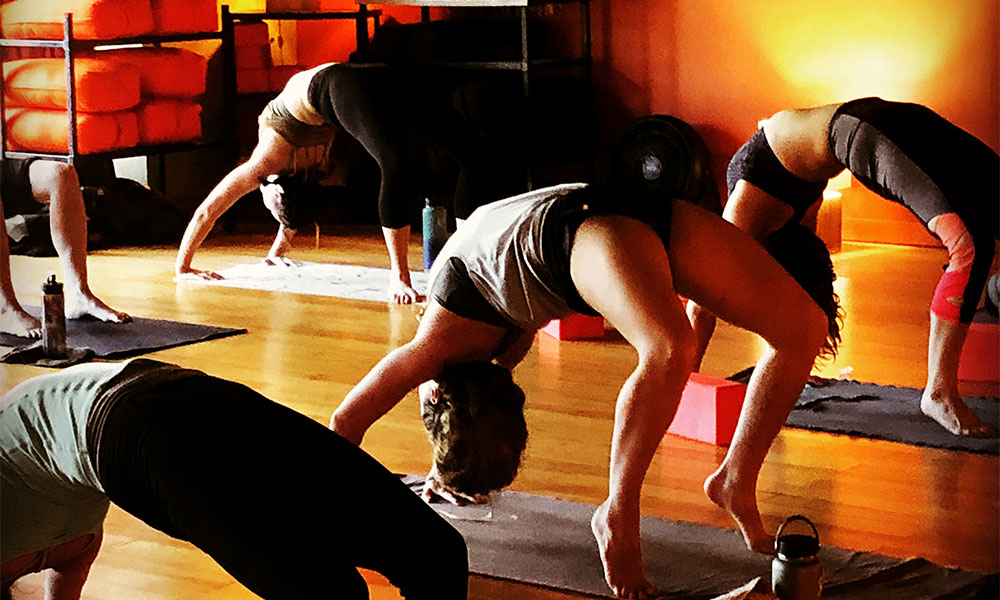 COMMUNITY YOGA
The class is community based that asks for a donation between $5 – $10. Proceeds will be given to charity for a good cause. The vinyasa style class will be an hour long in a warm room heated to 80- 85 degrees. A short guided meditation is accompanied with the practice. Enjoy gentle yoga, soothing music and candlelight, any types of bodies and yoga experiences are welcome.
KUNDALINI YOGA
Kundalini Yoga is an ancient form of yoga often called 'the yoga of awareness', brought to the west by Yogi Bhajan. This powerful and unique form of yoga uses Kriyas (specific actions/ exercises), pranayama (breathing techniques), mantras (sounds), mudras (hand gestures) and meditations in varied sequences designed to balance and strengthen our glandular, nervous and circulatory systems.
> Learn More
SHOULDERS AND NECK RELIEF
The shoulders and neck are very common areas to hold tension and tightness. Neck and shoulder pain and tension are created as a result of daily activities that involve repetitive forward movement patterns, poor posture, or the habit of holding your head in one position. In this yoga practice, you will learn simple but effective ways to release neck and shoulder pain and tension. Join us once a week to reset the body, feel relieved and refreshed for the week!